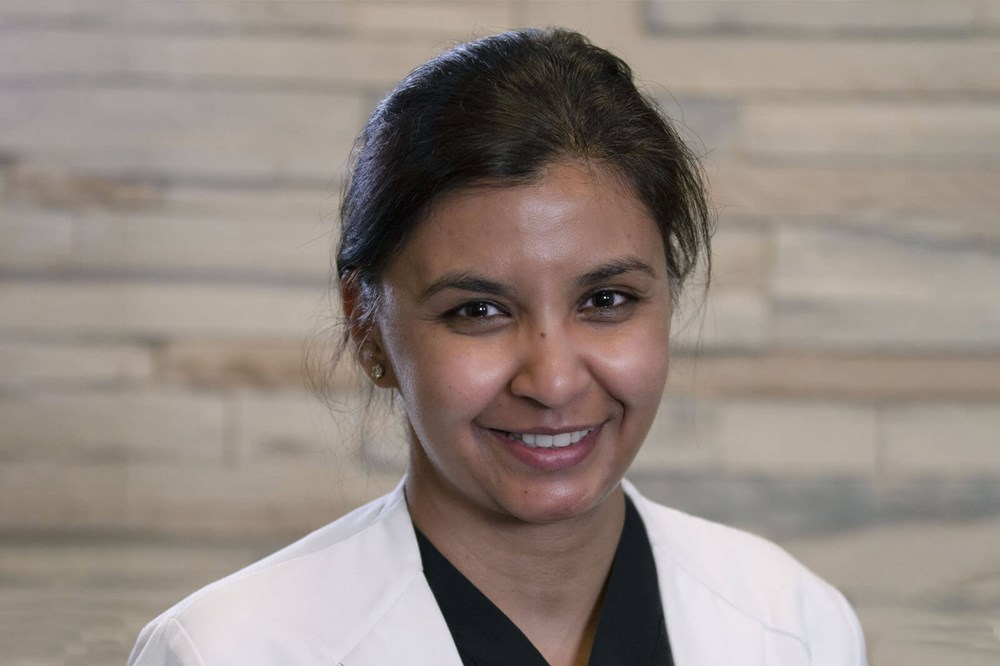 As a board-certified general dentist, Dr. Aparna Thorat blends her clinical expertise, enthusiasm, and compassion to deliver stellar care for the Lower Manhattan community. The core of her patient-focused philosophy centers on cultivating strong, trusting relationships with her patients. Through this approach, Dr. Thorat is able to involve each individual in the treatment planning process, enhancing her ability to optimize their health, wellness, and smile. She is a highly experienced, detail-oriented clinician who is passionate about helping patients get the smile they have always wanted.
Dr. Thorat attended Boston University, Henry M. Goldman School of Dental Medicine where she received her Doctorate of Dental Medicine. She is committed to lifelong learning and recently completed an advanced course in minimally invasive cosmetic dentistry. Dr. Thorat also believes in remaining current with the most advanced innovations, materials, and techniques in the field and maintains active memberships in the American Dental Association and South Shore District Dental Society. Ever the consummate learner, Dr. Thorat regularly attends advanced education courses so that she may continue to bring world-class care to the patients she is honored to treat.
Specialties and Expertise
Specializing in general and cosmetic dentistry, Dr. Thorat has a broad skill set and is highly proficient in restoring oral health, function, and cosmetic appeal to the smile. She is renowned for her ability to build trusting, lasting relationships with her patients, which enables her to bring precision, familiarity, and personalized care to their smiles. When she is away from the office, Dr. Thorat loves to express her artistic abilities through painting, enjoys traveling internationally, and values quality time with her husband and son.
Reviews
"Dr. Thorat was very professional and explained the process very well. Ayesha (the assistant) was INCREDIBLE. She made my dental experience worthy of return. The entire office environment is an amicable one. I would suggest PDADental to others without hesitation. Im a tough grader, and I rarely write reviews, so trust me... if I say it, it's the truth."
D.L.
Google
"I had my wisdom teeth extracted by Dr Markowitz - he and his assistant Phyllis did an excellent job with me! I was absolutely terrified going into it, crying, shaking, very nervous. Dr Markowitz calmed me down, he has a very relaxing nature. He answered all of my questions and assured me this would be an easy and quick procedure due to the position of my teeth (all straight and above the gum). I was awake for the extraction, had all 3 of my teeth pulled with just Carbocaine to numb my mouth, and it was a surprisingly quick procedure!! Dr Markowitz talked me through the procedure as well, which I was thankful for, as I am the kind of person who likes to know what's going on. As soon as I walked into the office I felt so supported, everyone was consistently making sure I was ok. Chris, Lani and Virginia are an extraordinary part of the team, and have been right there to answer all of my questions post-surgery. I've been healing up nicely and for that I am so grateful. Special thanks to Dr Thorat who advised me to get the teeth extracted before problems arise. I highly recommend this office to anyone who is looking for top quality dental care in Battery Park/FiDi/Tribeca."
N.V.
Google
"I have never really enjoyed going to the dentist before. However, since switching to Premier Dental Associates, they have made the process a lot less stressful for me. Between being able to take good X-rays for someone who has a bad gag reflex, work and make appointments for me that enable me to take off less time from work, and getting me a permanent crown the day after I had a temp crown put in, that is amazing. A special shout out to my new dentist, Dr. Thorat, and the oral surgeon who took my wisdom teeth out, Dr. Markowitz. Every dollar I paid towards these dentists is worth it!"
J.G.
Google
"As someone who is absolutely terrified of dentists, Dr. Thorat made my visit extremely enjoyable with the best bedside manner I've ever received from a dentist, and I've been to a LOT of dentists."
Anonymous
ZocDoc
"This was a totally pleasant experience. Dr. Thorat was very gentle and nice and made the dentist significantly less stressful than it normally is for me. I'll definitely go back here, highly recommend!"
Anonymous
ZocDoc