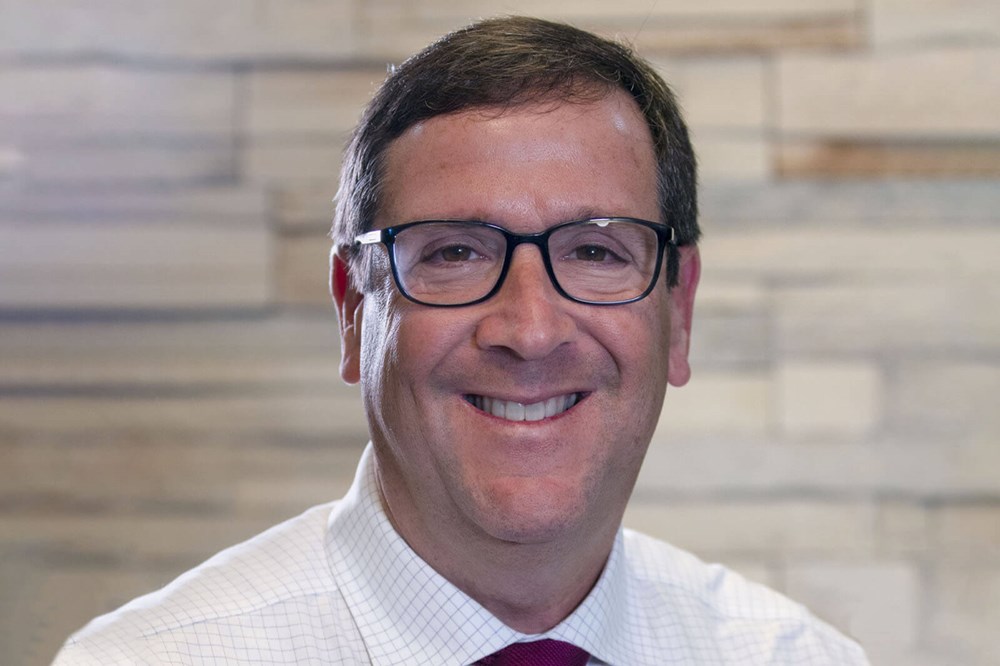 As the founder and director of PDADental, Dr. David Ritholtz has served patients in the Wall Street area with exceptional general and cosmetic dentistry services for more than 25 years. After completing his undergraduate studies at Yeshiva College where he received his Bachelor of Arts in biology, Dr. Ritholtz then went on to earn his Doctorate of Dental Surgery from New York University's College of Dentistry. He is an esteemed member of the American Dental Association and the First District Dental Society of the State of New York and remains dedicated to bringing the best-in-class, innovative dentistry to patients in Lower Manhattan.
Dr. Ritholtz established PDADental in 1996 and continues to lead the multi-specialty team based on the principles of compassion, integrity, and excellence in care. He and his family are proud to be residents and members of the Long Island community. During his free time, Dr. Ritholtz can be found on the links perfecting his golf game or enjoying all types of sporting events.
Reviews
"I did my Invisalign treatment with Dr. Steven Ritholtz, and I couldn't be happier with the results! I had a particularly tight schedule because I was hoping to see some improvements in time for my wedding. Dr. Ritholtz and his team were able to accommodate my timeline needs, and I was thrilled with how my teeth looked on my wedding day and in photos of the day. The PDA dental team is responsive, professional, and easy to work with. I highly recommend them for Invisalign treatment."
G.T.
Yelp
"I am super happy with my treatment results, Dr. Ritholtz was super helpful and attentive throughout the treatment!"
E.E.
Yelp
"Couldn't be happier with my Invisalign outcome! Dr. Steven Ritholtz/ Dr. Galler and Natasha were amazing. Was told by previous dentist that it would take at least a year for straight teeth. But thankfully it was very fast (half the time!) and efficient at Premier! Easy and fast appointments. They are experts in the process. Honestly couldn't be more satisfied! Highly recommend."
C.R.
Yelp
"Searching a year ago for an orthodontist close to my office for Invisalign, Premier Dental Associates (PDA) was always the top and I'm thrilled and now realize why it was so well reviewed.   Perhaps one of the most welcoming reception desk I've ever had the pleasure of being greeted by Loni, Judeen and Darcy;  they are beyond Professional.  I wish more reception staff would follow their example. Dr. David Galler was the reason I went to PDA, He is highly ranked on the knowledge and success with Invisalign. Dr. Galler is very thorough and full of information. A little over one year later, my overbite and massive gap are gone and I can't stop smiling. Natasha, Dr. Galler's assistant made my visits an absolute pleasure as well. When my office moved to Queens I still went their for visits and was often late, but once Dr. G knew I was running late he'd wait a few minutes fo me.    I can't say nicer thinks about how overjoyed I am that Yelp Exist and so many others reviews Dr. Galler and Premier Dental Associates.   Additional note: Dr. Neer Even Hen was amazing, when I had an periodontal emergency, he was calm and clearly explained to me what was happening, what he would do and what I should do in the future to avoid a similar situations. The Doctors at PDA work great together so I wouldn't doubt that they are all wonderful. Inexpensive they are not.  But I don't regret a cent spent in this practice.  Not only did I leave there with a beautiful smile, I left with knowledge of how to better care for my gums and teeth."
S.S.
Yelp
"I always wanted to fix the gap in my teeth since I was younger and decided to get Invisalign in April. Dr Steven Ritholtz and his staff were so professional and helpful throughout the whole Invisalign process (only took about 7 months)! I'm so happy with my results. If you're looking to change your smile like I was I would highly recommend Premier Dental Associates!"
E.O.
Yelp