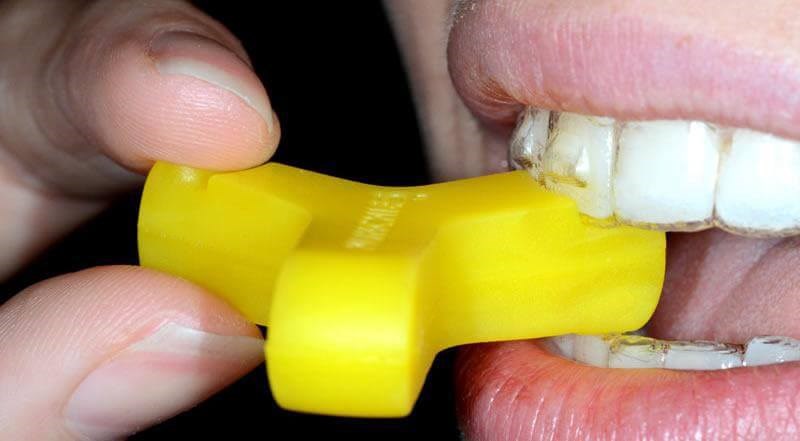 My orthodontic patients know that at PDA, we strive to make the straightening experience as fast and pain-free as possible. In fact, our average Invisalign case runs under six months until results are achieved. One way we accomplish this is by using chewing devices called Munchies. Munchies, made in Australia, are designed to make the treatment more predictable and decrease Invisalign treatment time. They also provide pain relief and comfort to all stages of treatment. Made of medical grade silicone, munchies have visco-elastic properties (they revert back to their original form shortly after they're chewed on) and have several important functions:
Optimize the seating of the aligners
Help with a certain movement called "intrusion"
Catch up- If a case if falling behind or the aligners are losing tracking, biting on a munchie can pick it back up to speed.
They're also becoming quite fashionable, as we have many PDA Dental munchers walking around Lower Manhattan!