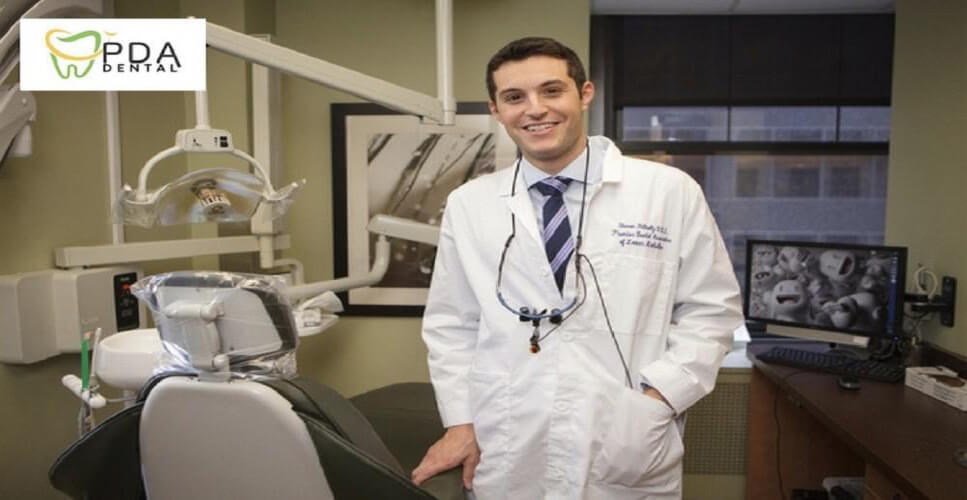 Last month, the NY Post published an article describing the many risks patients face when signing up for "do it yourself" or "mail-order" orthodontics programs such as SmiledirectClub or Candid, now very popular across the country. To avoid repetition, before reading this post, you may want to brush up on the salient points presented by the author, Eric Quinlan (not an doctor/orthodontist and has no "skin in the game").
As a platinum-plus Invisalign® provider, I see a large range of malocclusions and alignment issues. In the past few months alone, I have seen two notable do-it-yourself-orthodontic cases that undeniably backfired. The first patient had undergone SmileDirectClub treatment for one year and assumed her case was a success. Granted, I don't know what her teeth looked like before, but alas, the final result: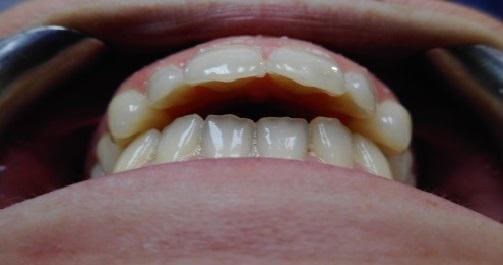 You don't need to be a dentist to notice the issue- about 6 millimeters separate her top and bottom teeth in the horizontal dimension, also called overjet. From her standpoint, once she went through her aligners and treatment, she assumed she had completed the treatment and would live happily ever after, albeit not being able to bite into apples. Due to this apparent overjet, this patient had to go through a brand new orthodontic treatment at our office.
The second, and scarier instance was a patient who had undergone SmileDirectClub treatment for a year and a half (yes, you read that correctly) and noticed one of her bottom teeth was progressively getting looser and looser over time. Her teeth looked like this: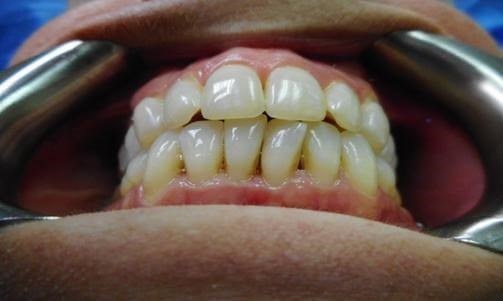 The lower middle tooth, called a central incisor, is still crooked. Worse, it has severe gum recession and has loosened to the point that the tooth will most likely need to be extracted in the near future. Due to a bite issue, the tooth was absorbing so much force, it damaged the tooth irrevocably. Had a doctor, trained in the biological aspects of tooth movement, been overseeing this case on a semi-frequent basis, this could have been avoided. This is not to say there are no complications or setbacks associated with conventional orthodontics. However, frequent visits would greatly reduce the chances of this sort of issue. Without a trained pair of eyes overseeing along the way, these things will happen much more frequently, and if they do, there's often nobody to catch them.
As inconvenient as office visits may be, it is clear that moving teeth requires start-to-finish "face-time" and monitoring. Do not make the mistake of choosing the convenient, or cheaper way. Instead, do it right the first and only time. As Dr. Janet Stoess-Allen, founder of Park Avenue Orthodontics on the Upper East Side, says in the article, "this is something that doctors really need to oversee. And I think that's something more and more people will learn over time — unfortunately, at their own expense."