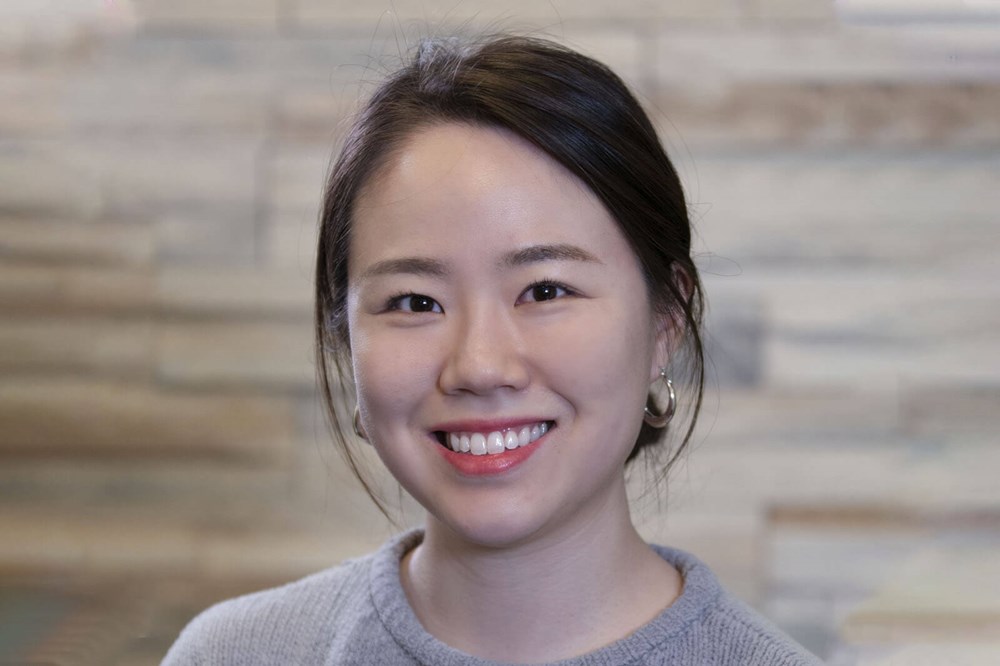 Dr. Lisa Nam is a well-trained and experienced board-certified pediatric dentist who is delighted to bring specialized care and a friendly chairside manner to children and teenage patients. Utilizing her board-certified expertise, she offers high-level proficiency and excellence in all phases of pediatric care, including restorative dentistry, endodontics, oral surgery, and preventive services. Dr. Nam's advanced training and understanding of pediatric oral health, development, and complex needs make her uniquely qualified to treat the smiles of young patients who visit PDADental.
Dr. Nam attended the University of British Columbia, Vancouver where she earned both her Bachelor of Science and her Doctorate of Dental Medicine. After finishing her formal studies, she completed post-graduate training in a rigorous general practice residency. Dr. Nam then relocated to New York to partake in a pediatric dentistry residency at St. Barnabas Hospital, allowing her the training and expertise to pursue her passion for children's dental health. During this highly specialized program, she received advanced and comprehensive training in all aspects of pediatric dentistry, including medically complex patient management and treatment provided under sedation and general anesthesia.
Throughout her career, she has simultaneously dedicated her specialty talents, time, and expertise to meet the needs of those less fortunate in the community and beyond. Her compassion and care have not gone unnoticed as she has been honored with the Max Nacht Memorial Prize, as well as the Compassionate Doctor Award for her outstanding service in the field of pediatric dentistry. Dr. Nam was also given the Pierre Fauchard Academy Award in recognition of her dedication to community involvement. Committed to enriching the lives of all children, she volunteers her time as a Sunday School teacher, travels abroad to provide dental care to refugees and indigenous people, and partners with the Special Olympics to assist children with special needs.
Reviews
"Dedicating my first Yelp review ever to the amazingly talented Dr. Galler. Never in a million years did I think I would be leaving a 5 star review for a dental office, but the team at Premier Dental Associates is the absolute best. I recommend them to anyone who will listen. I have never had a bad experience over the past 3 years of being a patient for both cleanings and Invisalign.   I recently finished my Invisalign treatment with Dr. Galler and could not be happier with my results! I was a particularly difficult case thanks to a genetic "deformity" in my top and bottom jaw, (seriously just mention my name at your next Invisalign appointment or consultation and he will tell you himself, I am a medical miracle) but Dr. Galler stuck it out with me and provided excellent care. He wasn't the first person to tell me I needed my jaw broken and reset, but he was the first person who I truly believed had my best interest at heart and would be skilled enough to see me through the process and recovery.   My "deformity" (which sounds much more dramatic than it was) required orthognathic surgery (the breaking of the top and bottom jaw to be better positioned) and Dr. Galler worked seamlessly with my surgeon at Weill Cornell, Dr Behrman on my plan. If anyone needs this sort of surgery I highly recommend him as well. The entire process took 2.5 years thanks to stopping Invisalign for a few months and starting again post surgery, but the results were absolutely worth the wait. I get compliments all the time and people refuse to believe that my before pictures are even my teeth after seeing what I look like today.   I am so grateful for Dr. Galler's expertise and kindness throughout this entire process and journey. I genuinely miss seeing him and Natasha every month. I still can't believe the dramatic difference in my face and side profile. The man is a magician. You will not regret becoming a patient of his."
C.M.
Yelp
"I love my dentist David Galler! He fixed my teeth in 9 months. He is awesome. I remember i found his name on google 10 months ago, when i had horrible teeth, and now  no one can believe this great result, he did a great job, i paid 350 everytime i go, but first appointment you pay 1500. Omg this is the best thing i have ever done:) i wanna share my before after pic so you guys can decide. I can believe that i can smile on this year's eve. Thank you Dr. David Galler!!! He is the best invisalign dentist!!"
B.B.
Yelp
"I've been coming for 4 years and I always am impressed by the near zero wait time, friendly staff, and solid care. Today I had the privilege (and I mean that) of having Gustavo as my Dental hygienist. Gustavo clearly has a passion for oral care and people. Moreover, he explains everything - what he is doing and why - so clearly it's impressive. I had my first ever issue with a tooth and he walked me through treatments, recommendations, pros, cons... you name it so I could make an informed decision. He even double checked with front desk to make sure my insurance partially covered the treatment... guy is a rockstar!"
M.A.
Yelp
"I've been in the city for a while now and I realized it was time I really dragged myself to the dentist.  I have to say I am relieved and pleasantly surprised.  Someone mentioned that the office looks a bit like a spa and I have to agree.  It is a much more relaxing atmosphere in which to wait, especially if the thought of seeing a dentist makes one a bit nervous as it does me.  The front office staff were helpful, friendly, and professional. Alma was gentle with the cleaning, very thorough, and didn't talk to me like I was some sort of jackass.  Sadly I cannot remember my dentist's name and she is not currently on the website but I immediately liked her.  Rather than coming in and recommending expensive and frightening dental work she told me I will likely need some crowns but there is no rush.  She seemed to understand not everyone is thrilled out drills in their mouths. Even the dental assistant was a sweetie.  All in all, I am glad to have found this place."
P.M.
Yelp
"This is by far the best dentist I have found downtown....I've been living in the neighborhood for years so I've had my fair share of idiot dentists and it's very refreshing to have found a practice I trust.  The office is beautiful and I don't have a single complaint about the quality of care I've received.   The best part about this practice is that I couldn't tell you my doctors name and it doesn't even matter because they aren't the one who make the practice so amazing.  It's the front desk staff who are extremely knowledgeable, the hygienist and JUDY who handles billing.  I had the most ass backward insurance issue and she was fully able to take care of it for me!! She went above and beyond and if it wasn't for her I would be on to my next practice and they would have lost a patient.  You won't be disappointed with this office!"
J.K.
Yelp