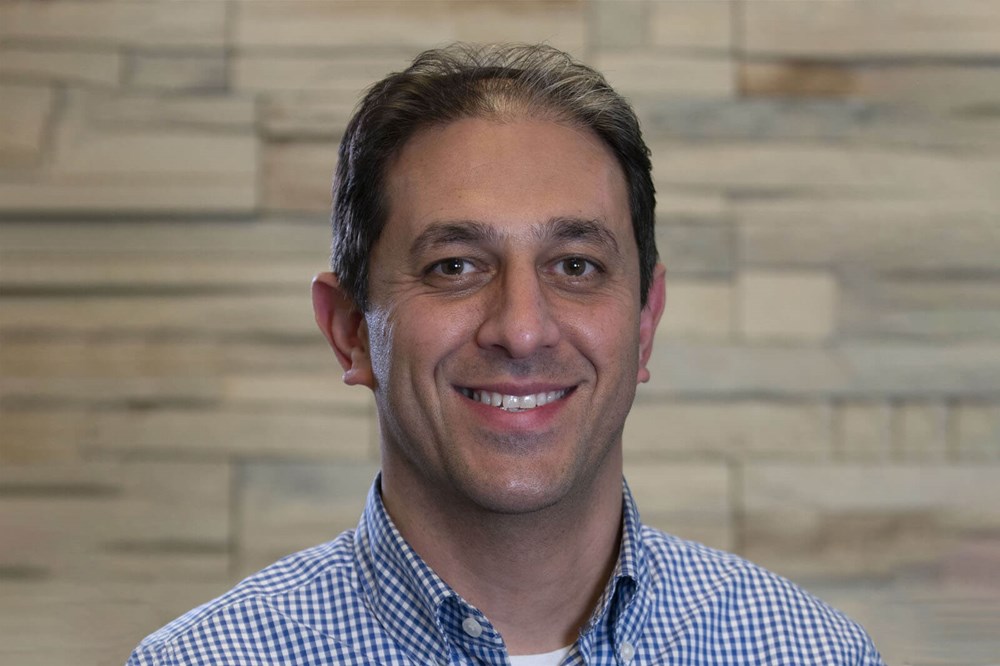 Board-certified periodontist Dr. Neer Even-Hen is a remarkably skilled specialist offering his patients the most advanced techniques and minimally invasive technologies available today. He believes in utilizing the latest in technology to provide minimal discomfort, less invasive procedures, and the very best care for his patients. Dr. Even-Hen brings his specialized expertise to treat a range of periodontal health and aesthetic concerns, including gum disease, bone loss, gum recession, and a gummy smile appearance, among others. Regardless of what an individual's treatment needs may be, his primary focus is always patient care and comfort.
Dr. Even-Hen completed his undergraduate studies at Yeshiva University in New York, earning a Bachelor of Arts degree. He then attended the University of Pennsylvania, School of Dental Medicine where he obtained his Doctorate of Dental Medicine. Following his formal dental training, Dr. Even-Hen pursued his interest in periodontics and implantology at the University of Rochester, Eastman Institute for Oral Health, completing an integrated program and earning his specialty certificate in periodontics. He is steadfast in his commitment to enhancing his patients' health and smiles in the least invasive manner possible, and he recently completed a master's course in advanced laser-assisted periodontics and a fellowship training program in laser dentistry.
Specialties and Expertise
Highly regarded among his peers, Dr. Even-Hen is one of the few laser-certified periodontists in the Manhattan area. He offers his refined technique in the use of soft lasers to treat periodontal disease and aesthetically enhances the smiles of his patients. As a well-trained periodontal specialist, Dr. Even-Hen has extensive knowledge, training, and skills in the fields of periodontics and implantology and remains an active member of the American Academy of Periodontology, American Dental Association, and New Jersey Dental Association. Though he hails from Montreal, Canada, he now calls Edison, NJ home where he lives with his wife and three daughters.
Reviews
"Searching a year ago for an orthodontist close to my office for Invisalign, Premier Dental Associates (PDA) was always the top and I'm thrilled and now realize why it was so well reviewed.   Perhaps one of the most welcoming reception desk I've ever had the pleasure of being greeted by Loni, Judeen and Darcy;  they are beyond Professional.  I wish more reception staff would follow their example. Dr. David Galler was the reason I went to PDA, He is highly ranked on the knowledge and success with Invisalign. Dr. Galler is very thorough and full of information. A little over one year later, my overbite and massive gap are gone and I can't stop smiling. Natasha, Dr. Galler's assistant made my visits an absolute pleasure as well. When my office moved to Queens I still went their for visits and was often late, but once Dr. G knew I was running late he'd wait a few minutes fo me.    I can't say nicer thinks about how overjoyed I am that Yelp Exist and so many others reviews Dr. Galler and Premier Dental Associates.   Additional note: Dr. Neer Even Hen was amazing, when I had an periodontal emergency, he was calm and clearly explained to me what was happening, what he would do and what I should do in the future to avoid a similar situations. The Doctors at PDA work great together so I wouldn't doubt that they are all wonderful. Inexpensive they are not.  But I don't regret a cent spent in this practice.  Not only did I leave there with a beautiful smile, I left with knowledge of how to better care for my gums and teeth."
S.S.
Yelp
"I have now seen three dentists at this practice - Dr. Ritholtz for general care, Dr. Neer to fix my gum line, and I have been seeing Dr. Galler for invisalign treatments for the past year.  This practice is WONDERFUL.  I am terrified of dentists, and I now have three that I will see without fear thanks to them!   Dr. Galler did such wonderful work with my teeth.  It has truly been life-changing, as he told me it would be.  And on top of it all, the service was great - he was kind, attentive, never made me wait even 2 minutes, and listened to all of my concerns.  Icing on the cake - really friendly staff as well. Dr. Ritholtz and Dr. Neer were fantastic too.  After seeing me once, I needed to go back to fix a cavity.  Even though he did not have room in his schedule, Dr. Ritholtz found room for me so that I could go back to him again instead of having to go to someone new. They are absolutely the best.  I highly recommend!"
B.B.
Yelp
"I had a great experience with Dr. Neer Even-Hen and Premier Dental Associates. Dr.Neer fixed my serious gum disease problem. He carefully evaluate my situation, check every tooth before telling me about the plan. He is a fantastic doctor, extremely professional and has a great sense of humor that make me feel comfortable and easy throughout my procedure. After 3-hour surgery, my teeth recovered quickly. The entire staff of Premier Dental Associates are really the best I've seen:  Dental assistants and hygienists are very professional. Very efficient, friendly front desk that reduce my nervousness a lot. I would highly recommend Dr. Neer Even-Hen and the team at Premier Dental Associates to all of my friends, colleagues and everyone else."
J.B.
Yelp
"I have had an amazing experience at Premier Dental. A little over a year ago I was recommended to Dr. Galler and his staff and it was the best decision ever. From consultation to completion my Invisalign experience has been seamless. His appointments are timely and efficient. The staff and personnel are always in great spirits and willing to assist as needed. Natasha who is Dr. Galler's dental assistant is equally amazing. She is always willing to provide support when needed. I also had some periodontal work with Dr. Neer who is both hilarious and effective. Now that my Invisalign sessions are done, I have decided to switch my dentist/cleaning appointments here so I can still come here :) I love how my teeth turned out and would highly recommend this office to anyone seeking straighter, cleaner teeth with a personable staff."
S.A.
Yelp
"Dr. Galler and the entire staff at Premier are fantastic! Chose Dr.Galler for my Invisalign because of his close proximity to my place of work, and I couldn't have made a better decision.  Just completed a 10 month Invisalign treatment and my teeth are perfect.  Dr. Galler was amazing- always explained every step, spent time with me, never felt rushed, and answered all questions throughout the process.  Never a long wait--appointments always started on time - great plus!  Also saw Dr. Neer for a gum graft procedure- he was also great: very accommodating and did a great job.  Office staff was very friendly and everything was very clean.  Overall- great team, great results--100% would recommend Premier to all!"
S.L.
Yelp