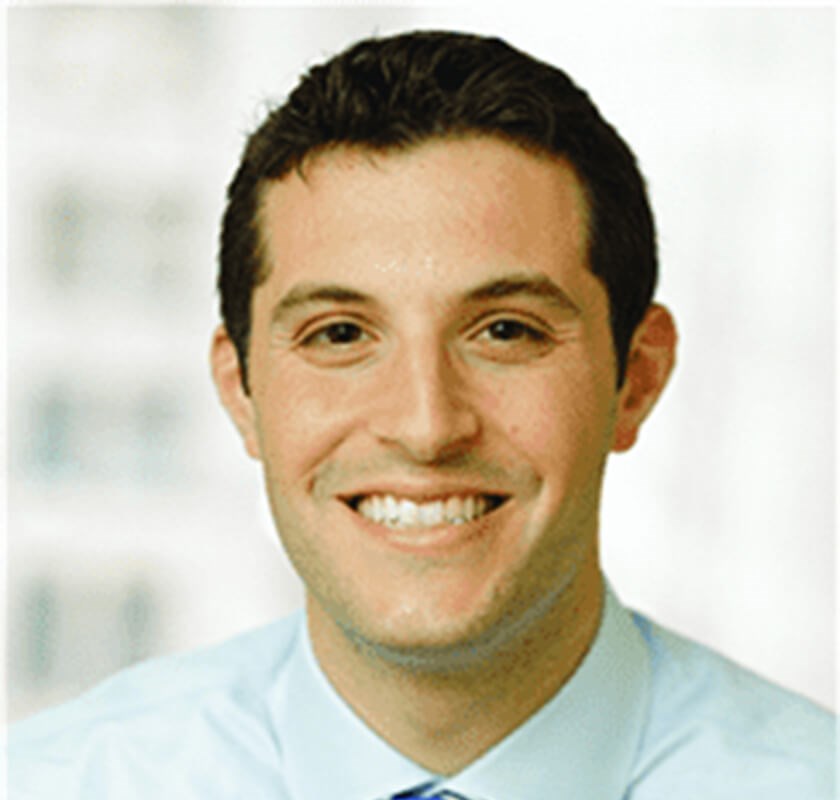 Dr. Steven Ritholtz is an experienced general and cosmetic dentist and the foremost Invisalign dentist in the Lower Manhattan area. As a Platinum Plus Invisalign Provider, he treats over 200 Invisalign patients every year, bringing oral health and aesthetic enhancement to their smiles. Having performed well over 800 cases during his career in dentistry, Dr. Ritholtz ranks among the top 1% of Invisalign dentists in the country. Whether he is providing advanced orthodontic treatment or general and cosmetic dental care, Dr. Ritholtz works closely with each of his patients to establish partnerships that foster and maintain long-term oral health results.
After receiving his Doctorate of Dental Surgery and graduating with high honors from New York University, College of Dentistry, Dr. Ritholtz expanded on his formal training by completing a rigorous post-doctoral training at Bellevue Hospital Center. During this 12-month general practice residency program, he acquired advanced skill and proficiency in the ever-evolving field of cosmetic dentistry. Dr. Ritholtz was later mentored by fellow Platinum Plus Invisalign Provider, Dr. David Galler. Eventually, they collaborated to successfully treat hundreds of Invisalign patients.
Beyond his practice of dentistry, Dr. Ritholtz is pleased to donate his time to improving the lives of individuals within the community. He has served as a board member of Yachad, an organization advocating for quality of life improvement and inclusion for people with special needs and developmental disabilities. Over the summer months, Dr. Ritholtz also volunteers at Camp Kaylie in Brooklyn, NY, an enrichment program designed for children and youth of all abilities. When he is not serving his patients or members of the community, Dr. Ritholtz enjoys spending time with his wife and three children, working on his golf game, traveling, and sampling the endless list of restaurants throughout the city.
Reviews
"I did my Invisalign treatment with Dr. Steven Ritholtz, and I couldn't be happier with the results! I had a particularly tight schedule because I was hoping to see some improvements in time for my wedding. Dr. Ritholtz and his team were able to accommodate my timeline needs, and I was thrilled with how my teeth looked on my wedding day and in photos of the day. The PDA dental team is responsive, professional, and easy to work with. I highly recommend them for Invisalign treatment."
G.T.
Yelp
"I am super happy with my treatment results, Dr. Ritholtz was super helpful and attentive throughout the treatment!"
E.E.
Yelp
"Thanks Dr.Steven for the patience and professional skills.  I really appreciate it. It takes several months but my teeth dets better"
?.
Yelp
"Couldn't be happier with my Invisalign outcome! Dr. Steven Ritholtz/ Dr. Galler and Natasha were amazing. Was told by previous dentist that it would take at least a year for straight teeth. But thankfully it was very fast (half the time!) and efficient at Premier! Easy and fast appointments. They are experts in the process. Honestly couldn't be more satisfied! Highly recommend."
C.R.
Yelp
"I always wanted to fix the gap in my teeth since I was younger and decided to get Invisalign in April. Dr Steven Ritholtz and his staff were so professional and helpful throughout the whole Invisalign process (only took about 7 months)! I'm so happy with my results. If you're looking to change your smile like I was I would highly recommend Premier Dental Associates!"
E.O.
Yelp